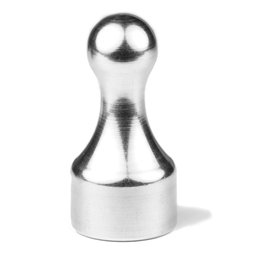 Boss magnet large
exclusive office magnet neodymium, made of aluminium
Description
The Mercedes Maybach of office magnets!
12 kg adhesive force - enough to hold 50 pieces of A4 paper on the wall! A 20 x 10 disc magnet is hidden inside the elegant aluminium grip. Without the grip, you could use this magnet only once - then you would never be able to detach it again. Considering this, this magnet redeems itself pretty quickly ...
The ideal gift for the boss who already has it all. Amazement and joy guaranteed!
Read about more features and tips