Hooking up a trailer
A glance in the rearview mirror shows the trailer's position
Online since: 27/05/2010, Number of visits: 143206
"Trailer tentacles" to show the trailer's position
I often have to hook up the trailer to my car. Sometimes I transport my boat on it, which makes the trailer very heavy and rigid and it may damage the coachwork if I don't position the car exactly right.

I built a little helper with a few magnets - the "trailer tentacles" - which are long, flexible rods with little red flags on the top that I attached to the car and the trailer to show the relative position of the trailer to the car.

I sell these trailer tentacles. If you are interested, send me an email to my email address shown above.
Attachment of pot magnets
The bottom end of the rods is screwed into a
GTN-16 pot magnet
. One of these "tentacles" is attached to the tow hitch of the car, the other to the draw bar of the trailer.
Visual help for backing up
When you glance in the rearview mirror (without turning your head), you now see the following: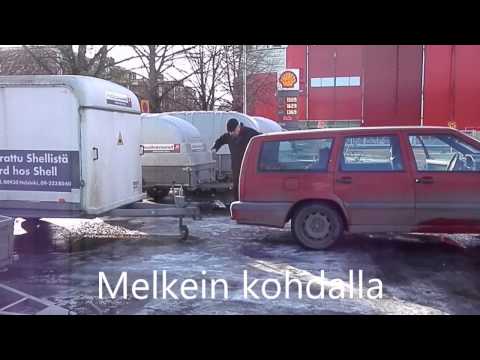 The entire content of this site is protected by copyright.
Copying the content or using it elsewhere is not permitted without explicit approval.