Cleaning the aquarium
There is an end to wet and slimy hands!
Online since: 25/07/2008, Number of visits: 267733
Now, it's possible to remove the green algae and the dirt from the inside of the aquarium glass pane without putting your hand in the water, without emptying out the aquarium, without disturbing the fish and even without getting your hands dirty!
You only need:
A small cleaning cloth
Another magnet, that lies well in your hand, e.g. a boss magnet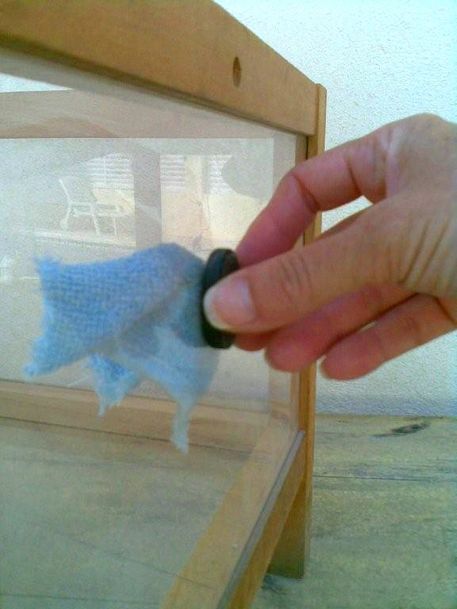 Step 3:
Position the wrapped magnet on the inside of the aquarium glass pane and keep it in place with a counter-magnet on the outside. Cover the counter magnet with a cloth as well, so you don't scratch the glass!
Now, carefully move the magnet on the outside. The magnetic cleaning cloth will, of course, follow the movement. That's how you can remove dirt and algae on the inside without any difficulty. It leaves the aquarium perfectly clean!
Note from the supermagnete team: We would like to point out, that our magnets are actually not made for applications in the water, since they are not stainless. In this application you will have to replace the magnet with a new one at regular intervals.