Catching drill chips
Drill filings cling to the magnet - and nothing else
Online since: 09/09/2010, Number of visits: 337380
All you need is a supermagnet. Put it on top of the iron/metal workpiece, close to the spot where you want to drill. The filings will be attracted to the magnet and will stick to it. In the picture, you can see a disc magnet
S-10-10-N
, completely covered in iron filings.
Please note: To better illustrate I didn't wrap the magnets. However, I recommend putting the magnets in a small plastic bag or wrapping them tightly in plastic or paper. This will make it easier to remove the filings from the magnet.
In this picture: A
R-27-16-05-N
ring magnet completely covered in filings.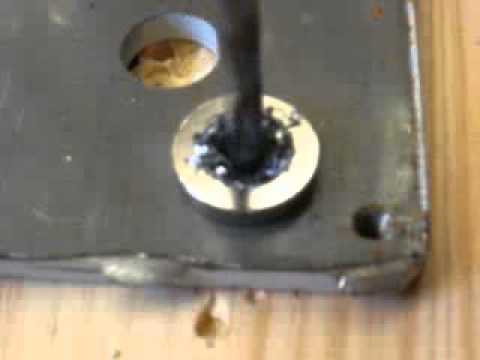 The entire content of this site is protected by copyright.
Copying the content or using it elsewhere is not permitted without explicit approval.